CCTV Equipment Software and Systems

Camsecure CCTV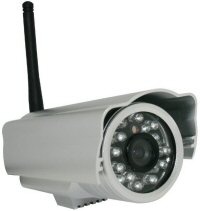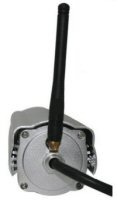 Zoneminder Compatable IP Cameras

Our 60230ZM IP camera is ideal for use with Zoneminder and even on your own website. The Zoneminder IP camera can be configured to send
a constant video feed or a rapidly updating image (looks like time lapse) directly into Zoneminder from your LAN or over the Internet.

But the Camsecure 60230ZM has another great advantage. You can easily add the feed to your own website so it can easily be viewed by any
current modern web browser with no cumbersome downloads. This includes Firefox, Google Chrome, Safari, Opera, Internet Explorer and all
modern internet enabled mobile devices and phones.

Each Zoneminder IP camera is supplied with full instructions to configure Zoneminder and even code samples to get your camera straight onto
your website with the minimum of fuss. You can see this camera working now too.

Specification Model CS60230ZM (With - IR Cut) Zoneminder IP Camera
Silver case


1. MJPEG, 1/4" CMOS sensor with pre-set indoor and outdoor modes.
2. Weatherproof, Static and dust protection, IP65 rated.
3. Incorporates Dual Glass Technology. Standard 3.6mm Lens with 67 degree view
3.
18
LED, IR distance 10M.
4. Wireless(Wi-Fi/802.11/b/g) range can be extended using additional aerials.
5. Motion detection, email alert, FTP upload.
6. Operates with Zoneminder for Linux - required settings are provided.
7. Firefox, Safari, Google, Internet Explorer browsers supported for direct connection.
7. Codes and Instructions supplied for direct integration into a website.
9. Operates with most popular monitoring and recording software for greater flexibility.
10.Can be used on wired or wireless networks with ease.
11.Two resolutions available to suite application, 320 x 240, 640 x 480
12.Frame rate maximum 30 FPS at 320 x 240 and 15 FPS at 640 x 480
13.Size - 135mm x 65mm x 65mm, excluding bracket and antenna.
14.Three user levels available for direct camera access and security.
15.Programming interface in multiple selectable languages.

We provide the settings you need to configure Zoneminder to operate with this camera, but we cant provide support for Zoneminder itself as this is
not our product. Zoneminder for Linux is available FREE and there are also paid support packages available if you need them. Software and
details can all be found on the Zoneminder Website. There isa whole lot of support for this camera and all other Zoneminder hardware on the
Zoneminder WIKI support section.

£99.99

Silver Case

RJ45 Network
Connector

Reset
Button

Reset
Button