Carl Zeiss Optics and Autofocus Technology. Logitech from Camsecure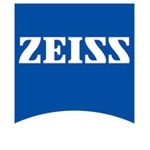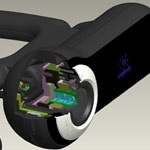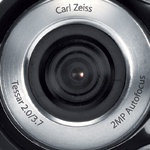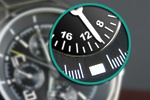 CCTV Equipment Software and Systems

Camsecure CCTV



Carl Zeiss Autofocus Optics Visionary Technology For Webcams

For the ulimate in Webcam performance Camsecure recommend Logitech's QuickCam Pro series Autofocus Webcams which utilise
Carl Zeiss® optics and advanced autofocus to make Logitech® QuickCam Pro-series webcams the choice for an uncompromising
video calling experience.

Carl Zeiss® - The first name in optics

For more than 160 years, the Carl Zeiss® name has been synonymous with superior optics.

Elegant and precision-engineered, Zeiss lenses are the universal choice for instruments that depend on superior optic performance:
state-of-the-art microscopes, galaxy-spanning telescopes, camera lenses, and binoculars.

Zeiss lenses have been used to photograph every space mission since Neil Armstrong's moon landing and have been instrumental in
the creation of landmark cinema, including the Oscar™-winning Lord of the Rings.

An exclusive collaboration with Carl Zeiss® allows Logitech to leverage the optical giant's 160 years of experience delivering
technically advanced, high-performance lenses built to the industry's most rigorous quality standards.

Inside the QuickCam Pro-series Tessar lens system

The first webcams to feature Carl Zeiss® optics, QuickCam Pro-series webcams bring video calls to life with razor-sharp detail and
astonishing color accuracy.

QuickCam Pro 9000 and QuickCam Pro for Notebooks feature a Carl Zeiss Tessar® lens, an optics design with a reputation for
yielding images of unusual detail and clarity. The superb optical definition of the Tessar® lens has earned it the title, "eagle eye of
cameras."

Elegant and simple, the Tessar® design enables the creation of high-performance lenses that are both compact and lightweight,
making it the perfect choice for webcams that must conserve on weight and bulk.

Autofocus in operation

For QuickCam Pro-series webcams, Logitech built an advanced autofocus mechanism that integrates perfectly with the Zeiss lens
system and the two-megapixel image sensor.

When the image sensor detects a loss of sharpness in objects within the viewing frame, it quickly and precisely readjusts the lens,
ensuring a sharply defined image—even in extreme close-ups where the subject is only 10 centimeters from the lens.

With QuickCam Pro-series webcams, autofocus is seamless and fluid. You're less distracted and you enjoy more freedom to
communicate with friends and family, or even take spontaneous snapshots.

Swift and compact voice coil motor technology

For the QuickCam Pro-series webcams, Logitech designed a completely new autofocusing system based on voice coil motor (VCM)
technology.

Originally developed for cell phone cameras, a VCM system requires little power and can easily withstand shock and vibration,
making it ideal for use in a webcam.

The VCM system in QuickCam Pro-series webcams features an exclusive Logitech focusing algorithm that moves the five-element,
unit-focusing Carl Zeiss Tessar® lens in response to even the slightest loss in sharpness—quickly adjusting focus to give you the
most detailed image possible.

Unlike the stepper motors used in other consumer webcams, the VCM system in Logitech's new webcams is gearless: a tiny spring
returns the lens to the infinite-focus position. The result is you enjoy smooth transitions—and videos and photos that are consistently
in focus.

Camsecure supply and support Logitech Webcams with Carl Zeiss Optics and many other types of high quality webcam too. Take a look at our Webcam Section for
information on our full webcam range