Geovision GV-800B DVR Card with Input Output Expansion

£82.50

The Camsecure Geovision model GV-800B PCI DVR capture card for windows allows 4 to 16 channels of video input with 4 channel audio input at 100 FPS (PAL) giving you 25 FPS per channel when used in 4 channel mode. The card can be used for up to 16 channels but the total FPS for the card is divided across the inputs so when using more than 4 channels per card the frame rate is lower.

The card has all the usual features of a quality PCI/DVR Card including motion sensing, Wavelet and MPEG-4 compression but in addition this card can also be used with external devices such as alarms and contacts, sensors and switches by using our GV-NET-IO expansion card. This is a high quality and reliable card and is very stable even when the optional Input Output card is fitted.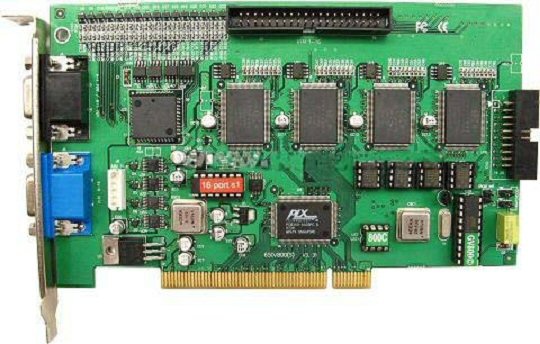 Camsecure CCTV

Webcams CCTV Software and Systems



Specifications:

Model GV-800B
Conenctors: D-Type: DB15 X 2
Video Input(s) 4, 8, 12, 16 Cams
Audio Input(s) 4 channels (Line Level)
Recording Rate 120 fps (NTSC), 100fps (PAL) Total FPS.
Display Rate 120 fps (NTSC), 100fps (PAL) Total FPS.
Video Resolution 320x240, 640x240, 640x480, 640x480 S/W
Compression Format Wavelet, MPEG-4, GeoMPEG-4
Size (W) x (H) mm

Operation System Windows 2000 / Windows XP (32 bit only)

CPU Pentium III 800 (minimum)
Memory 256MB (minimum)
HDD 80GB (recommended)
VGA nVIDIA GeForce2 MX200 32MB

Note: GV-800B is currently not compatible with VIA series chipset motherboard.


Geovision GV-800B Video Capture Card with I/O Expansion

Note: the Geovision GV-800B capture card is currently not compatible with motherboards using the VIA series chipset
(Audio Inputs are Line Level and not Microphone Level)

Temporarily Out Of Stock

World Wide