Camsecure Team...

CCTV Equipment Software and Systems

Camsecure CCTV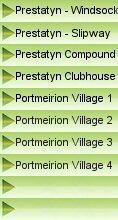 Portmeirion Village Live Webcam 1 - The Piazza

Live Webcams from the beautiful Portmeirion Village in north wales UK. Webcams will update every 30 seconds as
the site has a low bandwidth connection. The village was host to the original Prisoner TV show and its great to visit.

This site is constantly updated with new products, special offers and features so be sure to visit us regularly and remember if you want to be safe, be secure......Camsecure.

Portmeirion Village is a beautiful and very unusual place to visit. It has
an enormous variety of colourful buildings, quaint streets and beautiful
views.

Portmeirion Village was the setting for the original "The Prisoner" TV
series of the 1960s which has a growing cult following even today.

Accomodation at Portmeirion Village is lovely and it really is a great
place to visit just for the day or to stop over and get the full
Portmeirion Village experience and use the extra time to visit some
more of the attractions in this part of the country such as the
Festiniog Railway or the beaches.

This Portmeirion live webcam views from the Corner of Mermaid
cottage to Chantry Cottage including the central piazza, the Gloriette,
Salutaion block, the Triumphal Arch (behind Salutation), Telford's
Tower and the Unicorn (behind a fir tree)

If you would like cameras like this to stream to your website please
Contact Us for more information.

Self Catering - stay in a lovely self catering cottage in Portmeirion Village


Webcams from Wales