LED Energy Saving CCTV Monitors, VGA/BNC/HDMI inputs

CCTV Equipment Software and Systems

Camsecure CCTV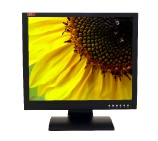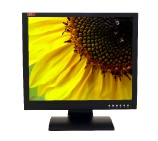 Camsecure New ultra high contrast LED monitor range, suitable for use in demanding surveillance control room applications.
These low power energy saving monitors provide high levels of performance and are up to 40% cheaper to run than an LCD.

We currently have 17" and 19" LED monitor models available in either black or white.


17" LED Monitor, High Contrast Low Power BNC and VGA Inputs, Mains or 12VDC

17" LED display, 2 x BNC in, 2 x BNC out, 1 x VGA in, 1 x HDMI in, 1 x audio in
1 x audio out, 2 x 1.5 Watt speakers, Screen format 4:3, Max resolution 1280 x 1024
Contrast ratio 10000:1, Viewing angle(H/V) 170°/160°, Brightness 300 Cd/m2
Colours 16.7 million, Response time 5-8 ms, On screen display (OSD), Working Humidity
20% to 70%, working Temperature 0 to 50 C, Power input: 12v DC (adapter included)
Power consumption: 20 Watt, Dimensions: 379 x 387 x 162, Weight 3.6Kg, Colour Black

17" LED Monitor, High Contrast Low Power BNC and VGA Inputs, Mains or 12VDC

17" LED display, 2 x BNC in, 2 x BNC out, 1 x VGA in, 1 x HDMI in, 1 x audio in
1 x audio out, 2 x 1.5 Watt speakers, Screen format 4:3, Max resolution 1280 x 1024
Contrast ratio 10000:1, Viewing angle(H/V) 170°/160°, Brightness 300 Cd/m2
Colours 16.7 million, Response time 5-8 ms, On screen display (OSD), Working Humidity
20% to 70%, working Temperature 0 to 50 C, Power input: 12v DC (adapter included)
Power consumption: 20 Watt, Dimensions: 379 x 387 x 162, Weight 3.6Kg, Colour White

19" LED Monitor, High Contrast Low Power BNC and VGA Inputs, Mains or 12VDC

19" LED display, 2 x BNC in, 2 x BNC out, 1 x VGA in, 1 x HDMI in, 1 x audio in
1 x audio out, 2 x 1.5 Watt speakers, Screen format 4:3, Max resolution 1280 x 1024
Contrast ratio 10000:1, Viewing angle(H/V) 170°/160°, Brightness 300 Cd/m2
Colours 16.7 million, Response time 5-8 ms, On screen display (OSD), Working Humidity
20% to 70%, working Temperature 0 to 50 C, Power input: 12v DC (adapter included)
Power consumption: 20 Watt, Dimensions: 417 x 408 x 162, Weight 3.6Kg, Colour Black

17" LED Monitor Black

17" LED Monitor White

£286.80

£286.80

19" LED Monitor Black

19" LED Monitor White

£316.80

£316.80

19" LED Monitor, High Contrast Low Power BNC and VGA Inputs, Mains or 12VDC

19" LED display, 2 x BNC in, 2 x BNC out, 1 x VGA in, 1 x HDMI in, 1 x audio in
1 x audio out, 2 x 1.5 Watt speakers, Screen format 4:3, Max resolution 1280 x 1024
Contrast ratio 10000:1, Viewing angle(H/V) 170°/160°, Brightness 300 Cd/m2
Colours 16.7 million, Response time 5-8 ms, On screen display (OSD), Working Humidity
20% to 70%, working Temperature 0 to 50 C, Power input: 12v DC (adapter included)
Power consumption: 20 Watt, Dimensions: 417 x 408 x 162, Weight 3.6Kg, Colour White

Up to 40% energy saving over LCD

Up to 40% energy saving over LCD

Up to 40% energy saving over LCD

Up to 40% energy saving over LCD

Our LED Monitors have a 2 year warranty