Cookie Policy for www.camsecure.co.uk

Camsecure CCTV

Webcams CCTV Software and Systems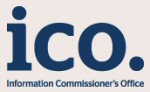 About our cookies – helping you have an informed choice


This Cookies Policy provides you with information about what cookies may be set when you visit the Camsecure website and how you can manage
them. We take our obligations to our customers very seriously and we aim to be as open and transparent in delivering our services to you as
possible. We want you to be 100% confident in using our site, and for you to be more than satisfied that your privacy is important to us.

The cookie information here is provided to make sure you're fully aware that we use some types of cookies to enhance your browsing experience,
allowing you to make an informed choice about your continued acceptance of our cookies. We do not use cookies to store credit card numbers,
address information or any other personal information.

Your continued use of this website is taken to mean you are happy to accept this website's cookies and all its policies, terms and conditions as
laid out in their respective pages.

Currently, across www.camsecure.co.uk for various reasons we make use of cookies technology to help manage the site and enhance your visitor
experience. Most websites you visit will use cookies in order to improve your user experience by enabling that website to 'remember' you, either for
the duration of your visit (using a 'session cookie') or for repeat visits (using a 'persistent cookie').

Cookies do lots of different jobs, like letting you navigate between pages efficiently, storing your preferences, and generally improving your
experience of a website. Cookies make the interaction between you and the website faster and easier. If a website doesn't use cookies, it will think
you are a new visitor every time you move to a new page on the site.


What Cookies are and what they do


A cookie is a simple text file that is stored on your computer or mobile device by a website's server and only that server will be able to retrieve or
read the contents of that cookie. Each cookie is unique to your web browser. It will contain some anonymous information such as a unique identifier
and the site name and some digits and numbers. It allows a website to remember things like your preferences or what's in your shopping basket.


Session Cookies


Session Cookies are stored only temporarily during a browsing session and are deleted from the user's device when the browser is closed.


Persistent Cookies


This type of cookie is saved on your computer for a fixed period (usually a year or longer) and is not deleted when the browser is closed. Persistent
cookies are used where we need to know who you are for more than one browsing session. For example, we use this type of cookie to store your
preferences, so that they are remembered for the next visit.


3rd Party Cookies


There will also be cookies set across our site from our 3rd-party suppliers such as PayPal shopping cart, Google, Facebook and Twitter and these
can be in the form of session or persistent cookies, and may use different technologies, such as JavaScript or Flash. If you would like to 'opt-out' of
the cookies from our site, this can be accomplished on a cookie-by-cookie basis subject to browser settings. You may severely limit this website's
operation or functions if you limit cookies, and you may even disable the shopping cart features preventing you from making a purchase from us.


Shopping cart / transactional areas


Parts of our site make use of a shopping cart or web forms technology that at times has to make use of cookies. You may disable these from your
web browser but this could then prevent you from making purchases as PayPal and Google Checkout both use cookies to assist with the
transaction process and for security.


Use of Flash files


Across www.camsecure.co.uk we sometimes make use of Flash files. These present information, allow integration with 3rd parties (such as
YouTube) and offer a richer online experience. Flash files can however store cookie-like data on your computer, known as "Local Shared Objects".


How can I control cookies?


Web browser cookies:


If you don't want to receive cookies, you can modify your browser so that it notifies you when cookies are sent to it or you can refuse cookies
altogether. You can also delete cookies that have already been set.

If you wish to restrict or block web browser cookies which are set on your device then you can do this through your browser settings; the Help
function within your browser should tell you how. Alternatively, you may wish to visit www.aboutcookies.org, which contains comprehensive
information on how to do this on a wide variety of desktop browsers.


Adobe Flash Player Cookies


The Adobe Flash Player, used to provide services such as iPlayer's, video feeds or web-based games, is also capable of storing information on your
device. However, these cookies cannot be controlled through your web browser. Some web browser manufacturers are in the process of developing
solutions to allow you to control these through your browser, but at the present time, if you wish to restrict or block Flash Cookies, then you must
do this on the Adobe website.

Please be aware that restricting the use of Flash Cookies may affect the features available to you on a website.

World Wide